Kate: A 21st Birthday to Remember

Diane Lento
Oradell, NJ, USA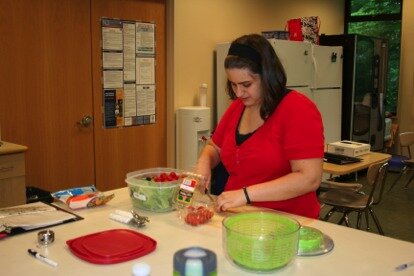 Last week, my daughter, Kate (pictured above) turned 21 -- a milestone in anyone's life. We celebrated with family, pizza, cake and lots of presents. It was a truly joyful day.
The Back Story

To clarify this statement, I need to provide some history. Kate was born on September 26th, 1991 to my husband, Frank, and me, after years of trying to have a baby. She was perfect, everything we had hoped for. As a toddler, we used to call Kate the "party girl" because she loved to be with people. She spoke early and could recite the alphabet at 14 months old. Frank and I felt our lives could not get any better.

That all changed when Kate was 15 months old. She no longer looked up when I called her name. Her language virtually disappeared. One day, when I was playing "catch" with her, and the big red ball went past her little legs, I said, "Go get the ball." I could tell by the vacant look in her eyes that she could no longer understand what I was saying. That was a very bad day.

Fast-forward several months. After being told repeatedly I was just a nervous first time mother, and that Kate just had "a little speech delay" so we should wait until she was 3 before jumping to conclusions, we finally got to the bottom of heart breaking mystery. After waiting 6 months for the appointment, we saw a team of doctors including a developmental pediatrician who informed us that Kate had Pervasive Developmental Disorder – Not Otherwise Specified (PDD-NOS), which is a type of Autism.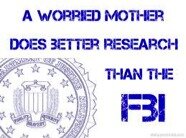 Thanks to AutisticallyBeautiful.com
However, in years gone by, milestones such as these were too often accompanied by a sense of sadness, an odd sense of loss. Not this one…Not any more!

Eighteen years ago, there was little information about autism, never mind this nebulous thing called PDD-NOS. We did our best to find out about what this condition was and how to treat it. We started at a well-meaning, state-funded early intervention center where there were a lot of nice toys and a lot of screaming children. The most positive thing to come out of that experience was that I met another mom who asked me if I had ever heard of ABA (Applied Behavior Analysis). I had not. She directed me toward reading materials, resources and other families who had experience in this scientific approach that could help our daughter.


CONTINUE HERE


By the time Kate was 4 years old, we felt we were on the right track. We had a home program based on ABA, and were beginning to see some progress. We could also see that what Kate really needed was a good center based program – she needed a school. Unfortunately, the school programs based on ABA, those whose outcomes I did not even dare to dream about, had waiting lists a mile long and there was no possibility of Kate receiving placement anytime soon.


A New Beginning for Kate


Perhaps it was chance or fate, (I call it a blessing) we met two other families whose families were in the same horrible spot. Help, the real help, based on science and research, not diets or dolphins or any of the other anecdotally supported snake-oil "cures" existed, but it seemed beyond our reach. It was then we decided to join together and start a school for individuals with autism dedicated to provide the effective intervention that we honestly believed could change our children's lives, and hopefully, the lives of others as well.

In September 1996, when Kate was five years old, the Institute for Educational Achievement, or IEA, opened its doors with 6 children in space rented from a church. That was after a year of paperwork, forms and fundraisers. The program was under the direction of Dr. Dawn Buffington Townsend, a truly remarkable person. As a dissemination site of the highly regarded Princeton Child Development Institute, and under the direction of Dr. Townsend, IEA became Kate's and my family's life-line.

Over the past 16 years, the teachers at IEA have, with love, patience, and professionalism, backed by solid science and innovative thinking, brought Kate from her first words to having a full blown conversation with a friend, from reading a simple phrase to scheduling her day using a iPod Touch, from adding two numbers together to balancing a checkbook and using her own money to buy groceries at the store.


My Confession


I have never been one to share my feelings with others, so this confession comes with a great deal of unease. Though Kate's progress since entering IEA has been nothing short of miraculous, and a source of joy for Frank and me, the milestones in her progress have been tempered with thoughts of what might have been… of hopes unrealized. When Kate turned 6 years, and her language was blossoming, I experienced a downcast moment as I realized she would not be mainstreaming to a typical kindergarten class. By her 16th birthday, and was learning how to cook her own meals, I remember my eyes filling with tears when I saw a neighbor's adolescent daughter dressed up taking pictures in front of their house before her Sweet Sixteen party. When Kate was 18 years old, and found a job that she loved through her school, I remember crying when I signed the papers stating that she was not capable of managing her own affairs so Frank and I could become her legal guardians since she had reached the age of majority.


From Sadness to Celebration


As Kate's 21st birthday approach, I had some trepidation. She had come so far, accomplished so much, but I still wondered… would the very limited life we had feared she faced when she was first diagnosed diminish our joy on this special occasion? The answer is NO! My eyes were finally unclouded. Kate has become a happy, independent, smart young woman who loves to shop, listen to music, go on vacation, and most of all, celebrate holidays – especially her birthday!

The words "Thank You" are not adequate for what Dr. Townsend and the teachers, staff and Board of IEA have given Kate and our family. Their commitment to effective practices and confidence in Kate's potential, made it possible for our daughter and our family to have the good lives we have today, and they have also taken something away -- our sad sense of loss for what could have been.
Diane and Frank Lento live in Oradell, NJ with Kate and her sister Susan. Oradell is in Bergen County about 15 miles northwest of midtown Manhattan. Diane is a real estate agent and Frank is a financial advisor. The Institute for Educational Achievement (IEA), is a private, non-profit educational program providing individualized educational services to students with autism based in New Milford, NJ, USA. The program is based on applied behavior analysis. IEA employs a model and curriculum developed, tested and refined by the Princeton Child Development Institute (PCDI). Using scientifically developed teaching techniques, and a curriculum that is individually tailored to build each individual's strengths and overcome specific deficits, IEA staff members teach students the skills necessary to become functioning members of their families and communities. The program is directed by Dawn Buffington Townsend, Ph.D., BCBA-D, Executive Director, based in New Milford, NJ. USA 201-262-3287.