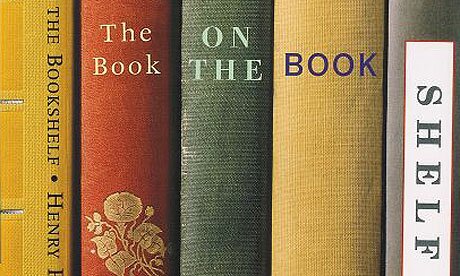 When you're working with children who have autism, you're sure to have questions about a wide range of issues: challenging behavior, interventions, medications, effective partnerships with parents, and the nature of the disorder itself.
Think of this book as your "autism primer"—the one you need to read first to get a solid, balanced understanding of what autism is, how it affects behavior and learning, and what you can do to effectively work with children with autism from their preschool years through elementary school.
Expertly clarifying research and science. Includes: • brain development and differences in children with autisM, Includes

types of early intervention and assessment

commonly prescribed medications and their effects

controversies surrounding autism treatments

positive behavior support

families' complex perspectives and challenges

disabilities associated with autism, such as fragile X syndrome, dyslexia, and ADHD

curricular and environmental adaptations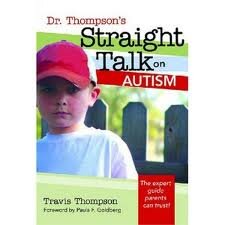 Everyone who cares for or works with a child with autism will wear out their copy of this book—a "helpline" they can turn to again and again for concrete, practical interventions that really work. Takes readers beyond understanding the disorder and reveals specific ways to help children overcome everyday challenges and develop critical skills they'll use their whole lives. Based on the latest research and the author's extensive clinical experience, these ready-to-use tips and strategies will help children with autism spectrum disorders meet their toughest challenges head-on:

communicating more effectively

making improvements in behavior

increasing their tolerance for change

developing social skills

establishing secure, trusting relationships

recognizing and reacting to emotions

overcoming stimulus intolerance

engaging in recreation and leisure activities

enjoying greater participation in their community and family lives
Engaging illustrations throughout the book show children with autism participating in a wide variety of activities, and the sample pictorial schedules will help readers guide children successfully through everyday routines. A straightforward, easy-to-read sourcebook for anyone new to helping children with autism, this guide offers simple, specific strategies that improve quality of life—for children
and
for whole families.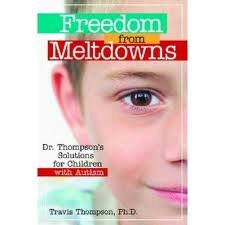 Daily meltdowns and tantrums are one of the biggest challenges of life with autism and related disorders—they have a devastating impact on children with autism and their whole families. Now there's a book with all the expert advice front-line professionals and parents need to understand meltdowns, stop them before they start, and improve quality of life for entire families. Travis Thompson, the voice of authority on autism and behavior, channels his 40 years of experience working with children and families into a long-awaited how-to guide that helps readers


understand how other disorders and health conditions—such as anxiety, sleep disorders, OCD, ADHD, and mental health problems—contribute to meltdowns in children with autism

pinpoint events that trigger a meltdown—and prevent those triggers from escalating

use Functional Behavioral Assessment to uncover behavior patterns and develop effective intervention plans

improve communication skills so children can find positive ways to express themselves and get their needs met

create physical environments that facilitate learning and reduce distraction and confusion

work sensitively with families from diverse cultural backgrounds

discover specific ways to prevent meltdowns in school and other public settings

get insight into why children self-injure and what can be done to help them stop
Clear and practical enough to pick up and use right away, this book is filled with simple tips and strategies that really work, anecdotes from the author's extensive personal experience, and case studies that illustrate constructive and unconstructive ways to deal with familiar behavior issues. This eye-opening, problem-solving guide puts freedom from meltdowns within reach for everyone who works with or cares for a child with autism—and puts children on the path to success in school, at home, and in the community.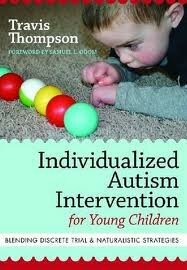 Discrete trial instruction or naturalistic, incidental teaching: How do you choose which approach to use with young children with autism? Now there's no need to "pick a side"—this groundbreaking book helps professionals skillfully blend the best of both behavioral approaches to respond to
each child's individual needs
.
Developed by one of the nation's leading experts on autism, this innovative, evidence-based guidebook cuts through the chaos of conflicting information and gives readers a logical, child-centered way to plan and implement intervention.
Professionals will begin with an in-depth guide to creating an
autism intervention profile
. for each child, based on the type and severity of the child's autism characteristics and common predictors of how the child will respond to intervention (such as anxiety level, language, and social interest). Once the profile is complete, readers will learn how to match the child's individual characteristics and needs with a specially tailored blend of DTI and naturalistic teaching.
To help them select and implement the right interventions for each child, professionals will get more than a dozen
practical tools
, including the Autism Intervention Responsiveness Scale, sample data collection forms, schedules, intervention plans, and progress reports. Readers will also learn from detailed
before-and-after case studies
of five children with very different characteristics and intervention needs. Through vivid accounts of their diverse intervention plans and first-person stories from their parents, readers will see exactly what individualized, child-centered interventions look like and how they help children make improvements in key areas (see below).
A must for early childhood educators and interventionists, this book will demystify competing autism treatments and help readers create custom-tailored interventions that really improve child outcomes.
Develop
child-centered individualized interventions
that help children

join in play

read nonverbal cues

communicate more effectively

overcome social anxiety

increase empathy